Jewelry Repair in St. Petersburg, FL
We're the Premier Jewelry Repair Shop in St. Petersburg, Florida
Even the finest jewelry is susceptible to wear and tear, so always have it checked annually by a reputable jeweler. Do you need to have your jewelry or watch repaired now? How about engraving? No worries. Owen Sweet Design can do the job! Plus, in addition to our wide selection of services and repairs, we are also offering special prices and sales!
With years of experience in the jewelry industry, you will not find anyone more capable of repairing your valuable jewelry. From watches to earrings to bracelets and more, our goal is to transform your broken jewelry into a beautiful piece without any bent prongs and clasps, knots in the chains, or any other damage. We can bring your jewelry back to its pristine condition!
When repair needs arise, look no further than Owen Sweet Design. We are currently located in South Pasadena, Florida, but we serve customers from St. Petersburg and other nearby areas as well. Our team will guide you to better understand the process so you'll know what to expect and always get the best service.
No repair is too big or too small. We can set diamonds and other stones on new mountings, refurbish old watches or rings, fix dents from hollow bangle bracelets, and more! It is also very common for people to want to change the look of their jewelry over the years, especially if it was passed down through generations. We also offer engravings to make your jewelry more personalized.
No matter what the issue is with your watch or jewelry, we are confident that we can fix it! We can provide you with exactly what you want and need.
Other jewelry repair shops will charge you extraordinarily high prices because they think they offer a service that others don't. This isn't true. Unless you're planning to add several precious stones, it should not cost you a fortune to repair a watch or jewelry. At Owen Sweet Design, the services we offer are not only fast but also reasonably priced! We will even give you a free quote so you can see what your total will be before we start the repairs.
We invite you to compare our work and our prices to other jewelry shops in St. Pete, South Pasadena, and the surrounding area. From polishing to resetting and chain soldering, we have the most complete, high-quality services and prices in town!
We are committed to giving our clients quality and personalized services at the most reasonable prices and pay close attention to every detail. Customer satisfaction is our top priority and we will continue to make sure that your experience with Owen Sweet Design will be remembered and cherished.
Aside from jewelry repairs and engraving, we have a good selection of custom-designed jewelry as well! Owen has been creating one-of-a-kind jewelry masterpieces since 1996.
We invite you to visit us at the store to get a firsthand look at our collection and how we care for you and your watch and jewelry.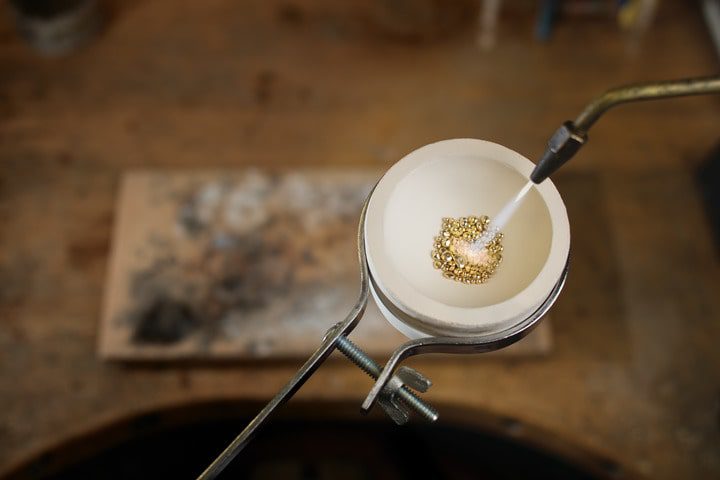 Even the finest pieces of jewelry can have a bad day. With years of experience working with jewelry, our team is ideally suited to handle nearly all types of repair.
With proper care and maintenance, your jewelry can last you at least a lifetime. At Owen Sweet Design, we offer a full range of professional jewelry repair services. Routinely examining your jewelry for any signs of wear and tear can prevent more serious and costly damages later. With the latest technologies, we have developed faster and far more efficient fixes and can pass that on to you at more reasonable prices.
Our jewelry repair services in St. Petersburg, FL include the following:
Jewelry Mounting and Prong Reinforcement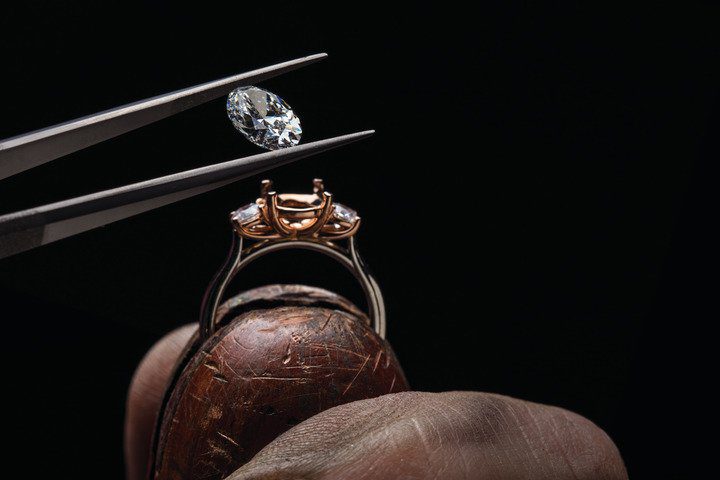 Maintenance can stop you from losing precious stones. The cost of mounting far outweighs the expense of buying new diamonds. Bring your jewelry to us and we will examine its mountings and prongs for any damage that might affect the stability of your gemstones. If the prongs are not positioned properly, surface friction and normal wear and tear can take their toll. Run your fingers over the top of the setting. If you do not feel the little roots sticking up, then it is time for a re-tipping. Ignoring these problems can increase the possibility of your stones falling out of the setting. We can easily replace worn out prongs. Our team of experts and artists in our jewelry repair shop in St. Petersburg, FL can provide you a consultation.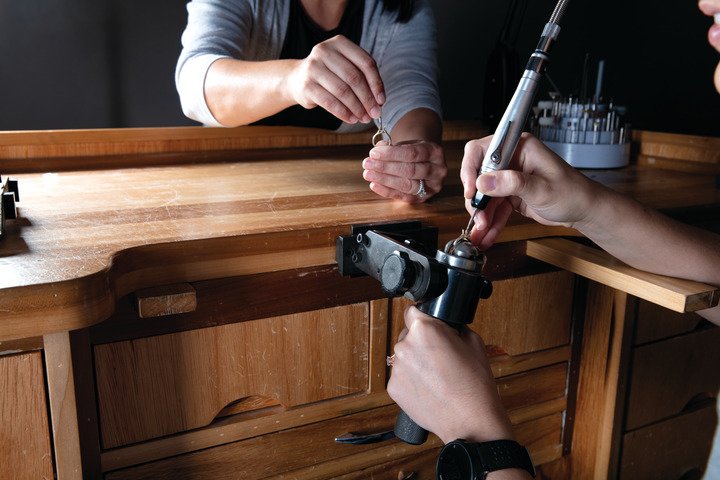 Polishing
From time to time, bring your jewelry in for polishing to keep it looking new. Dust, dirt, and oil can mar the surface and get in the openings of your jewelry, causing it to lose its luster. We take hand polishing seriously, using fine emery and polishing cloth for each piece.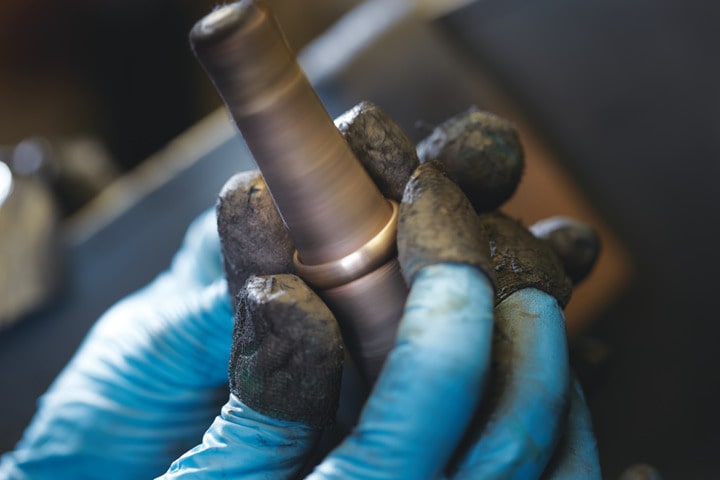 Sizing and Re-sizing
As expert jewelers, we can easily determine your proper ring size and adjust to create a perfect fit. We use several sizing methods to ensure that comfort will not be sacrificed for aesthetics. Rest assured that with our jewelry repair service, the result will be seamless.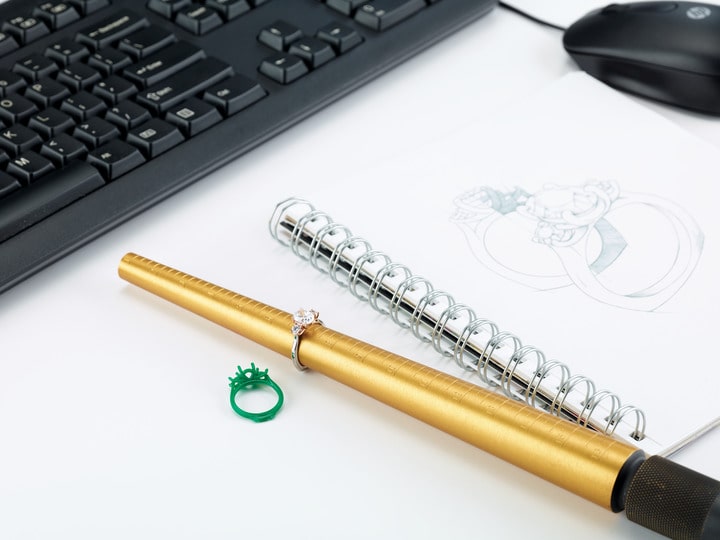 Custom Design
Do you need your old jewelry re-designed into a contemporary setting of your choice? At Owen Sweet Design, you can select from different settings in various designs. You may also provide us a sketch or photo of a mounting you have seen elsewhere, and our artists can create it for you. You'll be involved in every step of the creation process.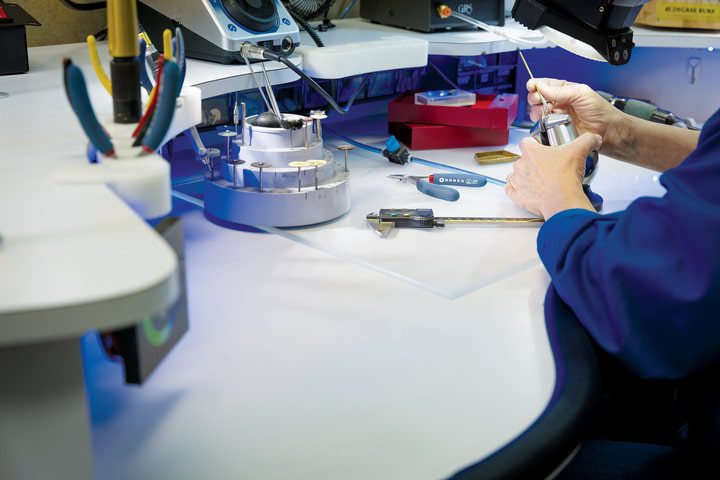 Engraving
Engrave your names, a date, or meaningful symbols and messages to give your jewelry a personal touch.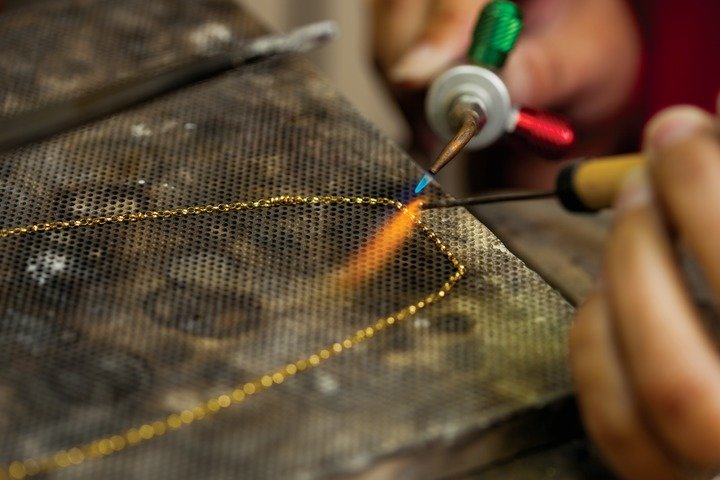 Pearl Restringing
Pearl necklaces and bracelets are very delicate pieces that are susceptible to breakage with time and wear. Our experts in jewelry repair service can prolong the life of your pearls by checking the clasps and restringing when necessary.
Our professional jewelers can give you the estimated retail value of your item, as well as a written report stating the type, quality, and carat weight of the stone and metal in it.
We can even handle heirloom or estate pieces with more serious conditions. All of our work is completed in our jewelry repair store in St. Petersburg, FL. Bring us your old, rarely worn jewelry to Owen Sweet Design. We'll work with you to restore or alter it to your specifications.